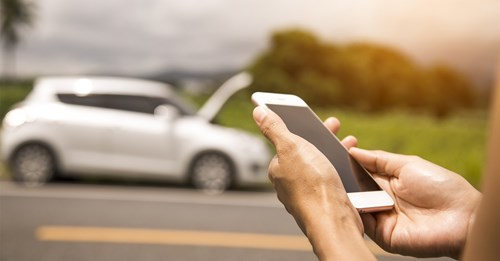 CIM-TECH Customer Support – Your Roadside Assistant

What would we do without roadside assistance? We drive around without a care in the world knowing we can always count on it. It's a constant, gigantic safety net. And when that unfortunate moment comes, whether it is a flat tire or the vehicle won't start, having that service is INVALUABLE.

At CIM-TECH, we look at customer support as your emergency roadside assistance. Having the premier CAD/CAM software package of Router-CIM Automation Suite with a fully trained staff is what will keep you driving without that care in the world. We are that tow truck in a time of need.

CIM-TECH has dedicated personnel willing to help you 24/7. Customer Support is not secondary, but an essential complement to our Router-CIM Automation Suite software package. Knowledgeable staff, timely responses and remote assistance capabilities sets us apart from the competition.

Keeping You Up and Running – Whether it is a quick question or an in-depth problem, keeping your Router-CIM Automation Suite software running at its peak performance is what CIM-TECH's Customer Support is there to support.

Assisting with Computer Transfers – Investing in a new computer system, CIM-TECH's Customer Support is able to offer assistance with correct file transfers and backing up options that will make for a smooth transition.

Lending a Helping Hand – No one can remember everything. CIM-TECH's Customer Support is there when you just cannot put your finger on an issue or topic. From helpful reminders to process reviews, let us keep you on the right track.

CIM-TECH Customer Support is just that – SUPPORT, from top to bottom. We've got you covered no matter what – just like roadside assistance.